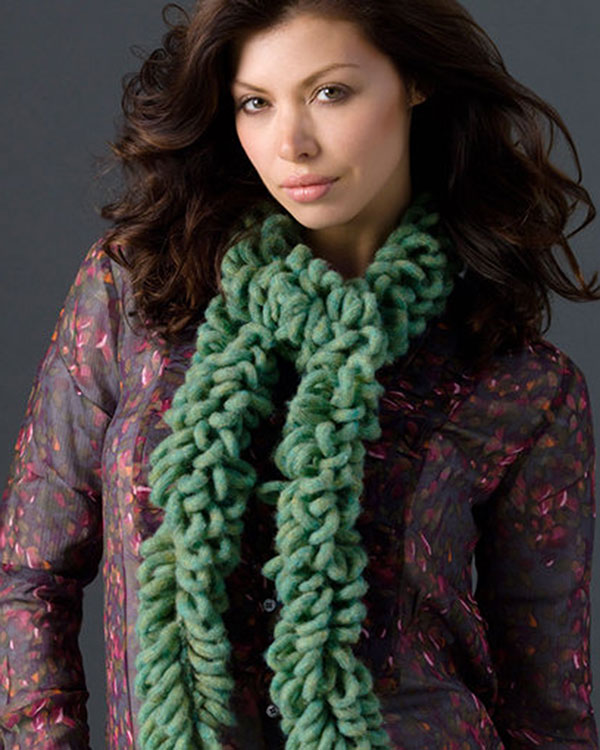 From RedHeart.com
One-Ball Crochet Loop Scarf
LW2297
Designed By: Kathleen Sams
Skill Level: Easy
RED HEART® Boutique™ "Cosmic™": 1 ball 9620 Moss.
Crochet Hook: 5.5 mm [US I-9].
Yarn needle.
Scarf measures 6" x 55".
GAUGE: Gauge is not important for this project.
NOTE: Scarf is worked in rows across the long edge.
SCARF
Using only the thin sections of the yarn, make a slip knot, ch 1 in same thin section, * let the thick section fold on itself, forming a loop, ch 2 with the next thin section; repeat from * until 85 loops are formed.
Row 1: Using only the thin section of the yarn and letting the thick sections form loops as before, sc in each loop across; turn.
Rows 2-5: Do NOT ch at the beginning of the row; using only the thin section of the yarn, sc in each sc across; turn. Fasten off. Weave in ends.
ABBREVIATIONS: ch= chain; mm= millimeters; sc= single crochet;
st(s)= stitch(es); *= repeat whatever follows the * or ** as indicated.