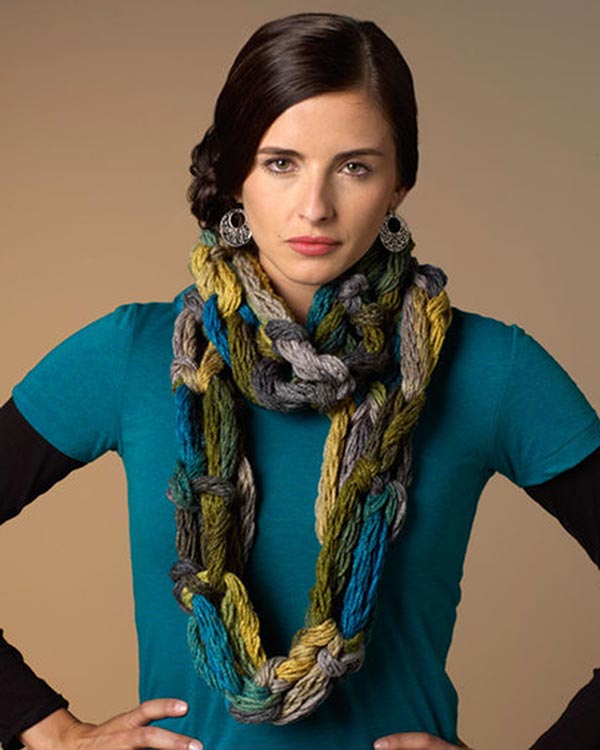 From Red Heart.com
Hand-Crochet Cowl
LW3480
Designed By: Red Heart Design Team
Skill Level: Easy

Red Heart® Boutique Dash™: 1 hank 3944 MeadowMatching sewing thread and needle
  Size will vary depending on size of chains.
GAUGE: Gauge is not important for this project.
NOTE
Before you start, untwist yarn hank and lay out in a circle. Snip off string holding hank together. Wrap yarn loosely into a ball. Tie a knot at each end of the yarn. Your hand will become the crochet hook in this pattern. (no hook needed)
COWL
Row 1: Using your hands, loosely chain 4 stitches, turn.
Row 2: Continuing using your hands, sc in second chain from hook, sc in each of the next 2 chains. Ch 1 and turn.
Row 3: *Sc across 3 stiches. Ch 1 and turn. Repeat from * until desired length is reached leaving at least an 8" tail.
Fasten off.