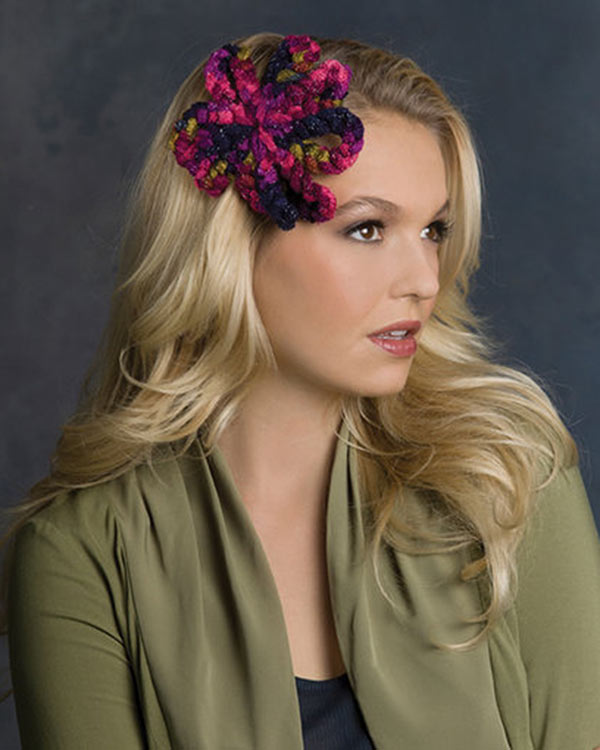 From RedHeart.com
Loopy Hair Barrette
LW2864
Designed By: Double Stitch Twins
Skill Level: Beginner

RED HEART® Boutique™ Sashay™: 1 Ball 1937 Mambo.
Crochet Hook: 8mm [US L-11].
Barrette, yarn needle.
One size fits most. Barrette measures 5" across.
GAUGE: Gauge is not critical for this project.
BARRETTE
[Chain 12, slip st in first chain] 8 times. Fasten off.
FINISHING
Attach Barrette to back of Flower.
Weave in ends.
ABBREVIATIONS:
mm= millimeters;
[ ]= work directions in brackets the number of times specified.