#1 Valentine Heart Crochet Dishcloth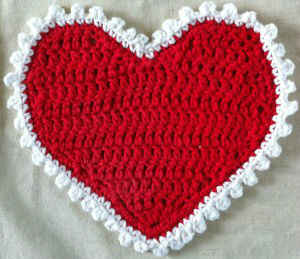 While cleaning in the design room today, I was trying to think of something fun we could all do together on Facebook and with the entire MaggiesCrochet.com audience.   I came across some dishcloth patterns that needed to be posted on BestFreeCrochet.com.  This got me thinking about dishcloths and how easy they are to crochet and how good they are for learning new stitches… see next post and dishcloth #2.
The Valentine Heart Crochet dishcloth is now available in the Holiday Dishcloth Set Crochet Pattern.
All Rights Reserved ©2011 Maggie Weldon
Enjoy,
Maggie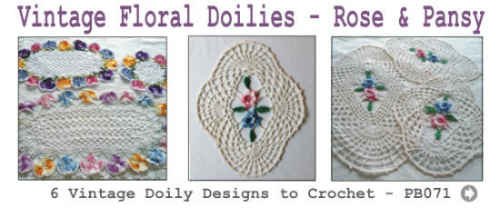 Download/Print