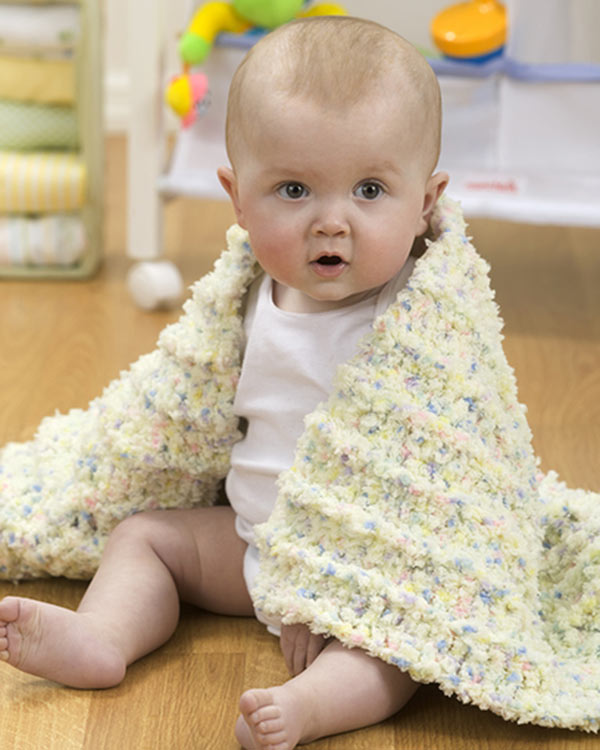 From RedHeart.com
Coziest Baby Blanket Ever
LW1814
Designed By: Michele Wilcox
Skill Level: Beginner

RED HEART® "Buttercup™": 8 balls 4273 Light Yellow Multi.
Crochet Hook: 8mm [US L-11].
Yarn needle.
Blanket measures 30" x 32".
GAUGE: 8 double crochet = 4"; 5 rows = 4". CHECK YOUR GAUGE. Use any size hook to obtain the gauge.
BLANKET
Chain 61.
Row 1:
Double crochet in 2nd chain from hook and each chain across – 60 double crochet.
Row 2:
Chain 2 (counts as double crochet), turn, working in front loops only, double crochet in each double crochet across.
Rows 3-41:
Repeat Row 2.
Fasten off.
Abbreviations: mm= millimeters.

Download/Print